PAST EVENT: FREE 45 min. webinar: Real Time Strategic Change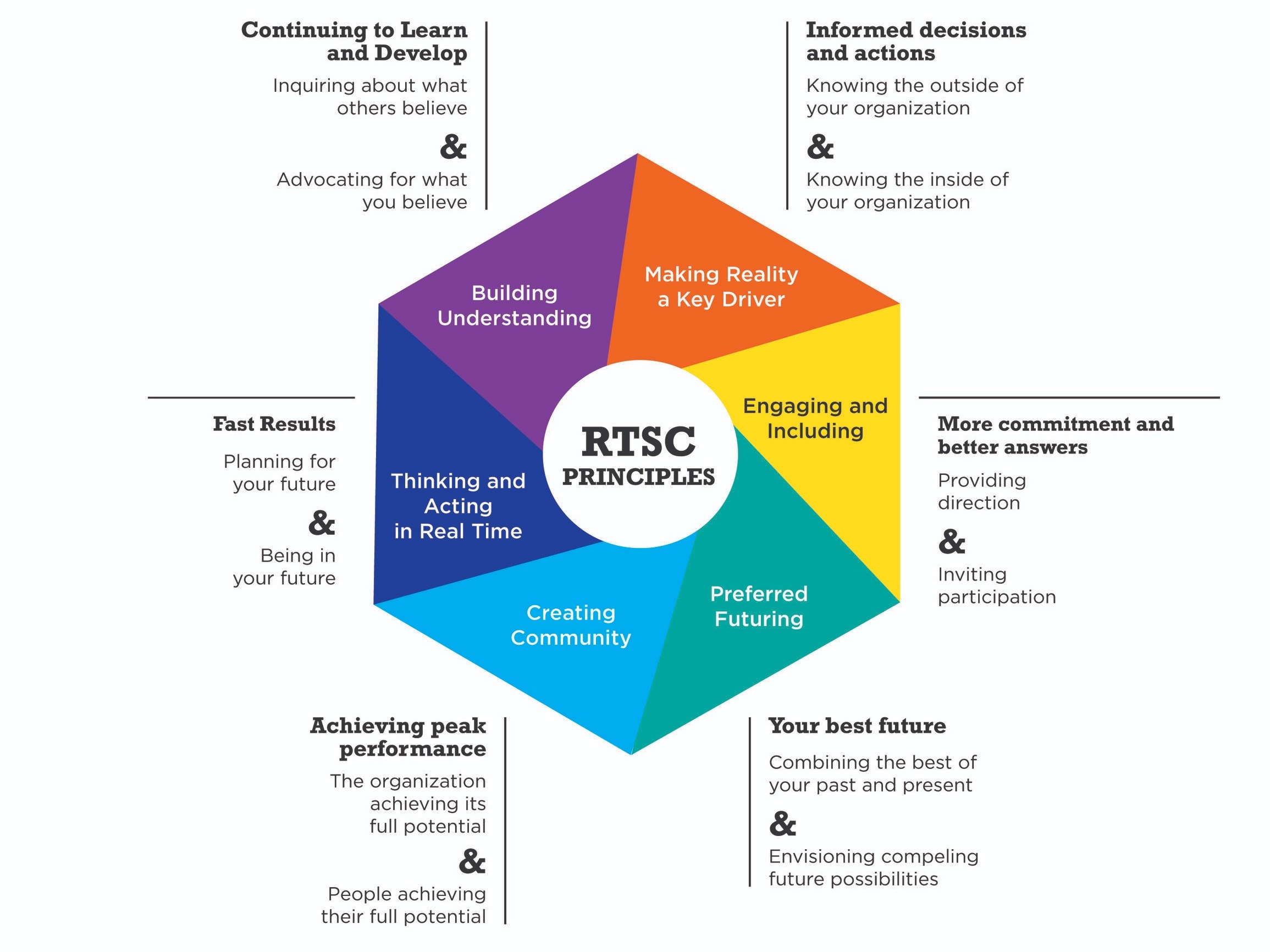 PAST EVENT: FREE 45 min. webinar: Real Time Strategic Change
Do Real Work, Achieve Real Results, in Real Time:
Introductory Webinar: Real Time Strategic Change
Date: Wed., Feb. 13, 2019
Time: 11:00-11:45am EDT
Recording: https://youtu.be/PXnxy0_PkQc
more info: http://tinyurl.com/RTSCcourse
Running the risk of becoming one of the 70% of change efforts that fall short of their desired results? Are you on track but things are not moving fast enough? Concerned that even if you succeed in creating change, it won't stick over time?
If any of these are your concerns, Real Time Strategic Change [RTSC] is your answer. RTSC, as featured in The Change Handbook and the forthcoming Encyclopedia of Collaborative Change is a proven approach for whole systems, teams and individuals to achieve fast and lasting results. The messier and more challenging the situation, the more RTSC can help.
With a 20-year track record of success in many organizations supporting a wide variety of efforts, RTSC has been used by:
AT&T to become competitive after deregulation.

The Home Depot to help the front line become customer friendly.

TJ Maxx to support their growth strategy of rapid expansion into Europe.

Stanley Black & Decker executives to become a real team and break down silos.

Adams Street Publishing for executive coaching.
In this overview, we'll immediately begin by rolling our sleeves up and applying the RTSC principles to a real project of yours - one where getting things done better, faster, easier and with lasting results are the goals. Any kind of project is fine. RTSC can be applied equally well to whole systems, teams and individuals. It also "plays well" with other approaches making it a turbo-charger the methods that already form the core of your change work.
We look forward to your joining this complementary session on Real Time Strategic Change. If you're working with a team on your project, bring the whole group. Accelerated, sustainable results are our target. Come take a shot!
Learn more and sign up for the full 3-month course here.

sold out
ABOUT JAKE JACOBS
Jake Jacobs is the inventor of Real Time Strategic Change. RTSC is a set of principles and practices that enable people and organizations to create their preferred futures faster and more sustainably. Jake has been told he has a "relentless dissatisfaction" with his current practice. He prefers to frame this truth around his natural curiosity about why some organizations work and others don't. A pragmatist at heart, Jake would like "It worked" on the top of his tombstone.