Stop Negotiating: Collaborative Mediation [free 90-min. webinar]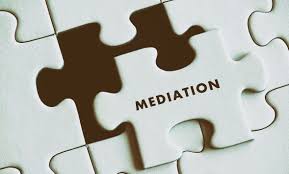 Stop Negotiating: Collaborative Mediation [free 90-min. webinar]
Collaborative Mediation - a hybrid learning session
Date: Sat, May 4, 2019
Time: 1:00-2:30pm EDT
Please RSVP here: https://qiqochat.com/e/MywgfOvcRTqhglMdIHBthjrJG
Rick and RJ Fenwick, two of the authors from the Collaborative Change Library [https://nexus4change.com/book] - will facilitate us through an interactive learning experience that presents their work, experience, and model for Collaborative Meditation: https://www.fenwicktd.com/team-dna-model-copy.


If you are able - please sign up to join us in Perrysburg, Ohio here.

Please RSVP at the link above - you will be prompted to sign into the Qiqo platform using a Google, Slack, LinkedIn, Twitter, Facebook or Meetup. You can also sign in as a guest.
Or follow the link below and we will contact you with details to make your participation easy.